What's an ideal body? Today nobody can give an exact answer. As all people divide into those who think fit and slim is the only body type they can call beautiful, but the others claim skinny years are gone and now we should meet the era of body positivity and learn accepting people around just the way they are. We can't deny that sport brands, gyms and organic food manufacturers make billions of dollars on people who adopt healthy living. But there still are McDonalds and Burger King. Their income never decreases too. So, as you can see this struggle is endless.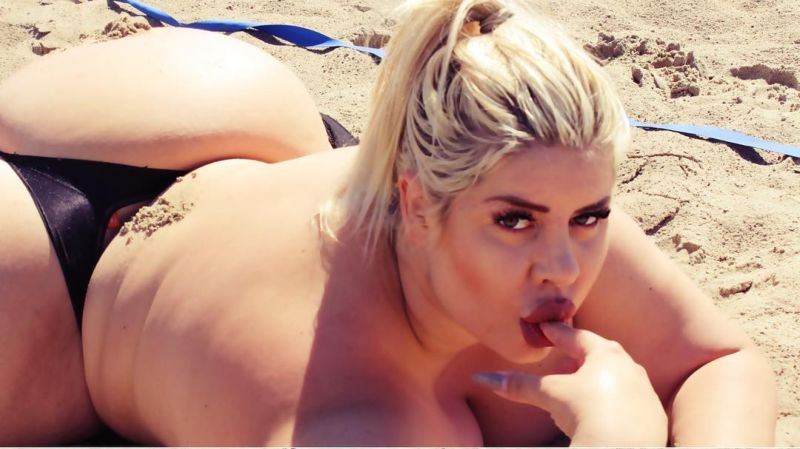 Nevertheless, plus size models finally achieved nice chance to get paid just as much as their skinny colleagues and get as popular as they are. Natasha Crown, a 24-year-old glamour model from Gothenburg, Sweden, started her modeling career along with numerous girls who dreamed of something more. Of fame and cash and numerous fans who just adore their looks. But one day she decided her body goal is just not there yet. The girl was worried about her butt. She thought Brazilian lift could help her get more photoshoots and new contracts.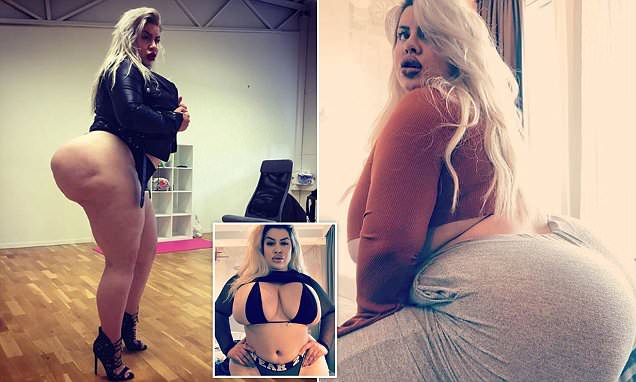 She thought she would look like one of those booty girls from Instagram. Her parents supported their daughter and even friends didn't see anything bad in this procedure. When Natasha came back home after the lifting, she realized that was it.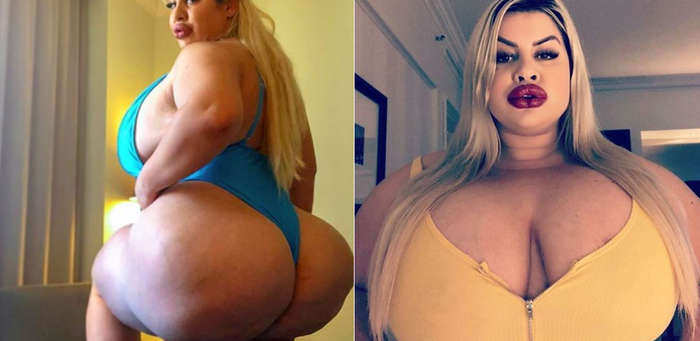 Now the model had her new unique body goal – to get the biggest butt in the world. And she said nothing could stop her. The woman changed her diet and started taking some 6,000 calories daily. Carbs? Bring them in, add some souse. Her Insta followers and friends seem supportive, but her parents stand against this goal and beg their daughter to stop.
By this time Natasha spent over $65,000 on butt lift, enlarged her lips and definitely had a boob job. From nice and sexy plus size girl she turned into a real freak. Now her bottom is 80 inches and she is planing to gain some extra ponds to make it 110 inches.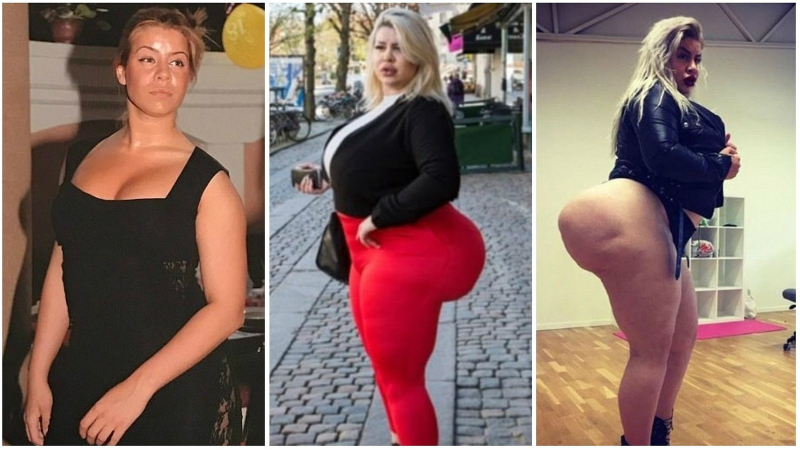 Her family says, it is not about her entire looks or the money. They are more worried about her health. As being 5'10" high and weighting nearly 300 pounds won't make it any good. Such weight can cause some serious consequences, starting from heart diseases, vein problems and ending up with certain permanent consequences.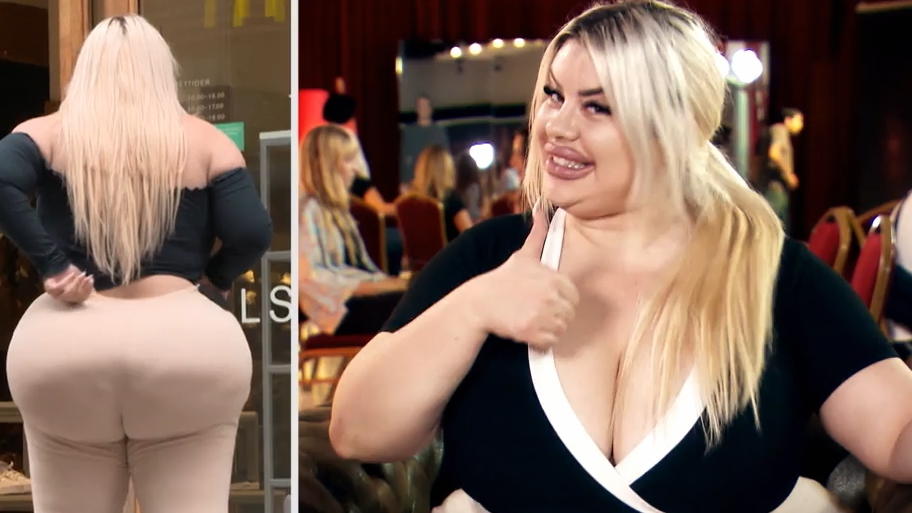 Natasha says she is not the one to step away from her biggest dream in life. Despite all the warnings and parents' allegations she will keep up the diet and take multiple photos for her Insta account which gets popular day after day. But haters are there too. They say she looks like a giant whale and that's just the most innocent word there. However, it seems like Natasha is happy to get all types of comments as it means she is interesting to more people and her popularity skyrockets thanks to them. We won't stand on anyone's side here. We will just wait until she finishes her way to 110 inch butt and check out the result.